Questions?
Austin Energy
Customer Energy Solutions
4815 Mueller Blvd.
Austin, TX 78723-3573
512-482-5346
512-972-8350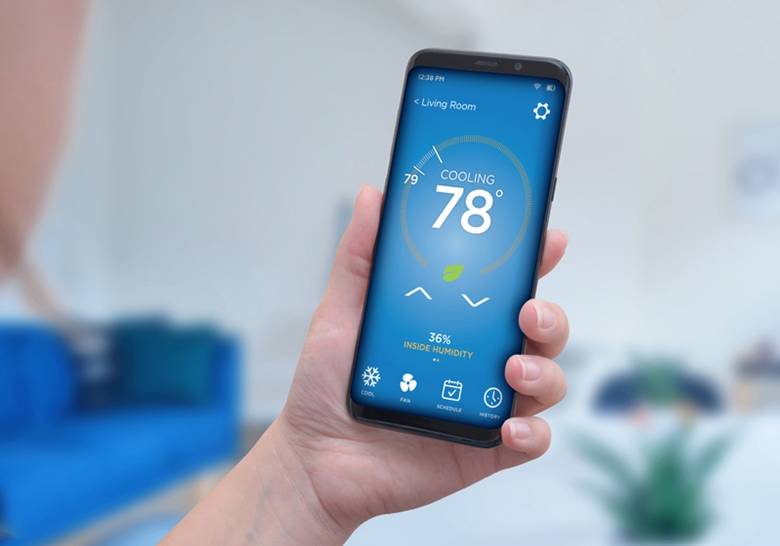 Smart thermostats help you control your home's comfort while helping you save energy and money. Austin Energy offers rebates and incentives to help you save even more.
With a smart thermostat, you can adjust your thermostat from anywhere using your computer or mobile device. Smart thermostats let you create schedules to automate your heating and cooling, helping you save energy and money. Some models offer multiple sensors to provide even comfort throughout your home. Smart thermostats also integrate with other home automation devices.
Earn $30 When You Buy and Install a Smart Thermostat
Earn a $30 rebate from Austin Energy for buying and installing a new smart thermostat.
View the list of eligible thermostats.
Apply for your $30 rebate within 90 days of purchase. You'll need:
Your receipt.
Your thermostat manufacturer, model, and serial number.
Your Austin Energy Account number.
Earn $75 When You Enroll Your Thermostat in Power Partner℠
Enjoy rewards and help keep energy affordable for everyone. When you become a Power Partner, you join thousands who reduce their energy use when the demand for energy spikes.
Seasonal Offer! Through January 31, homeowners and renters can get a $75 bill credit for each eligible thermostat enrolled in Power Partner, plus $25 annually for each thermostat that remains enrolled.
Customers will receive their annual incentives near their enrollment anniversary date. For example, if you enrolled your thermostat in June 2023, you will receive your annual $25 incentive between June and July 2024.
Other Ways to Save on Your Electric Bill
Austin Energy offers rebates and incentives that will help you save energy and money when cooling and heating your home.
Check your energy usage regularly to avoid surprises on your energy bill. You can view your home electric usage anywhere you have internet access simply by logging in to City of Austin Utilities Online Customer Care. You can compare your usage to the previous month or year or to similar homes in your neighborhood. You can also set alerts for higher billing tiers and receive customized energy savings tips.
For an even deeper dive into your usage, including solar panel production info, access the Austin Energy Web App.
Learn More
Date last reviewed or modified:
11/20/2023