Questions?
Austin Energy
Customer Energy Solutions
4815 Mueller Blvd.
Austin, TX 78723-3573
512-482-5346
512-972-8350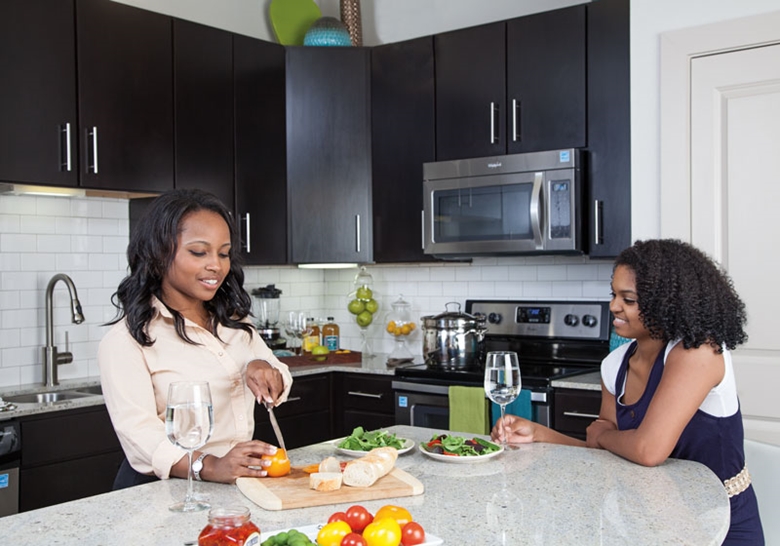 Helping your residents save on their electric bills is easy when you know how. We can help.
There are many things that you can do to save energy and reduce the cost of energy bills for your residents. Follow these ten tips to enjoy energy savings all year long.
Replace your air conditioners.
Today's air conditioners use 30-50% less electricity than a 15-year old model.

Repair and seal ductwork.
Ducts in the average apartment leak 25-30% of air conditioning directly into the attic.

Install solar screens or solar film on windows hit by direct sunlight.
Direct sunlight makes your air conditioner run longer. Solar screens on windows can block out 60% to 70% of sunlight and heat.

Increase attic insulation.
Insulation compresses over time. The average 15-year-old multifamily building needs five to eight additional inches.

Install a radiant barrier.
A layer of aluminum foil-type material or special paint across the underside of your attic roof can block out 95% of the heat radiated through the roof. This upgrade makes your attic usable and reduces the runtime of your air conditioners.

Get an AC check.
Air passing over dusty AC coils reduces the cooling effect and causes the unit to run longer than necessary.

Clean or change air filters monthly.
Clean filters decrease AC unit runtime.

Use efficient lighting.
LEDs, on average, use only a tenth of the electricity and last 50 times longer than incandescent bulbs. They even last five times longer than compact fluorescent lamps (CFLs).

Use programmable Internet-connected thermostats.
Internet-connected thermostats allow your residents to automatically adjust their temperature settings. Doing so saves them money while they're asleep or away.

Encourage residents to manage their temperature settings.
Encourage your residents to set their thermostat at 78 degrees or higher this summer. Each degree lower than 78 increases energy use by 6-8%.
Rebates Are Available
Austin Energy offers cash rebates for recommended energy efficiency improvements made to your multifamily property. Getting started is easy! Interested property owners or building managers should simply complete and submit a Contact Request Form. An Austin Energy representative will contact you to begin the rebate process.
Learn More
Call 512-482-5346 for information about these and other offers.
Date last reviewed or modified:
12/15/2022