Questions?
Austin Energy
Customer Energy Solutions
4815 Mueller Blvd.
Austin, TX 78723-3573
512-482-5346
512-972-8350
Save Money & Energy
Saving energy and money go hand-in-hand. We can all contribute to reducing Austin's energy demand by making simple lifestyle changes and energy-efficient home improvements. When demand decreases, we all save. Austin Energy is committed to helping our customers achieve the greatest savings possible.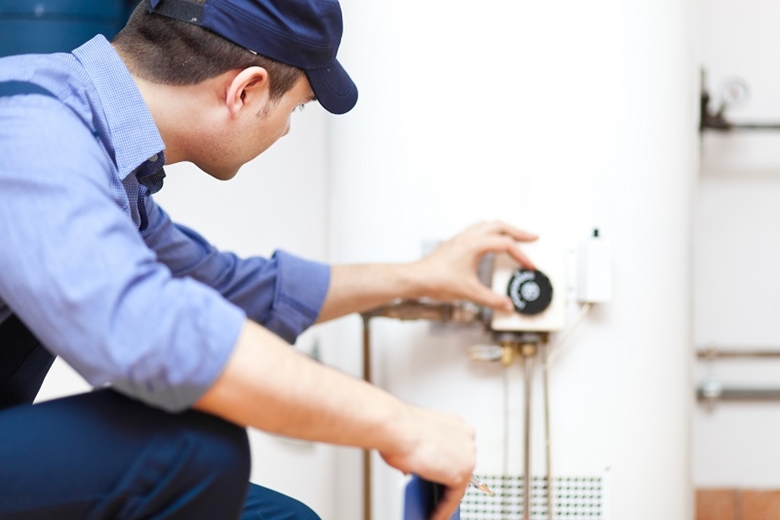 Hassle-free timers can save your residents money.
Austin Energy offers free water heater timers and installation to multifamily properties with individual electric water heaters. Property managers and owners are eligible to apply.
Limited Time Bonus Offer!
Multifamily properties are now eligible for an additional bonus of up to 20% over current rebate levels, for a total incentive of up to 100% of the project cost.
Multifamily income qualified properties – normally eligible for an incentive of up to 100% of the cost of energy efficiency measures – may now qualify for a bonus of 20% on approved out-of-pocket expenses not normally covered by rebates.
Installation must be complete by December 31, 2023.
If your property has water heater timers installed by Austin Energy for your multifamily property, you may be eligible for a free replacement or quality assurance check to be sure they are working properly. Replacements are recommended after the timers have been in place for 10 years.
Partner with Austin Energy to help manage summer energy demand by cycling off water heaters when overall energy demand is high. The timers work with electric water heaters to save energy.
By participating, you can:
Help reduce summer electricity bills for you and your residents.
Get 24/7 customer support.
Earn a $25 incentive for each timer we install.
Cycle Time:
June 1 through September 30
Monday through Friday
3:00 p.m. to 7:00 p.m.
No holidays or weekends
Financing is Available
Affordable, long-term financing is available to cover the cost for energy efficiency, water conservation, and onsite generation technologies.
Austin Energy offers free replacements of water heater timers and installation for multifamily properties with timers already installed.
Austin Energy provides:
Free water heater timer replacements
Installation and warranty
A $25 incentive to property owners for every timer replacement we install as long as timers are installed on 100% of the water heaters on the property
Program Requirements
Specific Requirements
Property must already have Austin Energy water heater timers installed to be eligible for replacement.
Your property has all-electric water heaters that are 30 gallons or larger.
Incentives apply only to installed water heaters.
Work must be performed by an Austin Energy-approved installer.
You agree to provide Austin Energy and its contractor access to all units on your property during the installation.
You must agree to attend any maintenance training, if necessary.
You must allow Austin Energy or its contracted agent to get any permits necessary to install load-control devices on your property.
You must agree to notify Austin Energy before replacing or servicing water heating equipment or load-control devices.
You assign all rights to environmental attributes and credits resulting from energy savings to Austin Energy. This includes renewable energy and carbon offset credits.
Comply with ECAD to Qualify for Rebate
If your multifamily property is 10 years or older and located within the Austin city limits, you must be in compliance with the Energy Conservation Audit and Disclosure (ECAD) ordinance before receiving a rebate check. ECAD promotes energy efficiency by identifying potential energy savings for your property.
Properties that have not completed an ECAD audit are eligible to receive a rebate (capped at $2,500) to cover the audit cost. Get ECAD audit rebate details
Call 1-877-549-2774 for information about free water heater timers.
Disclaimer
Funding is limited and available only to Austin Energy customers on a first-come, first-served basis. Offerings are subject to change without notice.
Date last reviewed or modified:
12/01/2022